Featured Vintage:

The graphic style of the eighties was very much that of computer originated graphics, influenced by the launch identity of Britain's first new television station in almost 20 years - Channel 4. In stark contrast, graphic design on television during the nineties was also influenced by the launch of new channels - this time hundreds.
Continue reading this Dissertation
---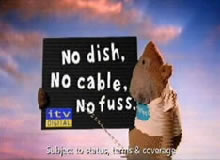 FCplc is a small text that I created to aid research and eventually use as body text for use in my Final Major Project in Year 3 of my degree. It is in no way intended to be authoritive, yet I feel that it is quite informative and highlights a few issues and historical facts I never knew about football and the business it's become.
---
By referencing three different sites online during June 2001, this essay discusses the development of graphic design on the Internet, the problems associated with designing for this medium and some solutions.
Continue reading "A New Medium for Design"
---
The New Walsall Art Gallery was to open in February 2000 with an inaugural exhibition based around the theme 'Blue'.
To coincide with this exhibition, the gallery initiated a project with Walsall College of Art & in which Foundation Art students were asked to develop an idea relating to theme 'Blue'. This was my proposal.
Vintage: Matured Content
This section is the accumulation of essays and other writings from my days at college and university, as well as interesting content from previous editions of this site.